Step 3: Installing ISA Server 2004
Step-by-Step Guide: How to use ISA Server as an SMTP filter. step 3: Installing ISA Server 2004.
During the installation process, you will be asked whether you want to perform a typical or custom installation. Select the Custom Installation option.

Continue Reading This Article

Enjoy this article as well as all of our content, including E-Guides, news, tips and more.

When Setup asks you what components you want to install, select Firewall Services, Advanced Logging, ISA Server Management, and Message Screener.

Another part of the installation process that needs a little explaining is the portion that asks you for the internal network address range. Rather than entering an address range, click the 'Select Network Adapter' button. This will reveal the 'Select Network Adapter' dialog box.

Deselect the 'Add the Following Private Ranges' checkbox, but select the 'Add Address Ranges Based on the Windows Routing Table' checkbox.

Click OK, followed by Next.

You will now see the 'Firewall Client Connection Settings' screen. Verify that the 'Allow Computers Running an Earlier Version of the Firewall Client Software to Connect' option is not selected.

Click Next, followed by Install and Finish. ISA Server 2004 should now be installed.


Step-by-Step Guide: How to use ISA Server as an SMTP filter



Home: Introduction


Step 1: Installing the SMTP service


Step 2: Configuring Internet Information Server


Step 3: Installing ISA Server 2004


Step 4: Creating an SMTP publishing rule


Step 5: Creating a DNS publishing rule


Step 6: Configuring the message screener


Step 7: Changing your DNS server's MX record

ABOUT THE AUTHOR: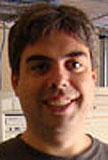 Brien M. Posey, MCSE
Brien is a Microsoft Most Valuable Professional for his work with Windows 2000 Server and IIS. He has served as CIO for a nationwide chain of hospitals and was once in charge of IT security for Fort Knox. As a freelance technical writer, he has written for Microsoft, TechTarget, CNET, ZDNet, MSD2D, Relevant Technologies and other technology companies.
Dig Deeper on Email Protocols