Step 1: Installing the SMTP service
Step-by-Step Guide: How to use ISA Server as an SMTP filter, step 1: Installing the SMTP service.
The first thing you have to do is install the SMTP service on the machine that will act as the ISA Server. Make sure that the server you are using has two NICs installed. One NIC will connect the server to the internal network; the other one will be exposed to the outside world.
Open the Control Panel and select the Add/Remove Programs option.

Continue Reading This Article

Enjoy this article as well as all of our content, including E-Guides, news, tips and more.

When the Add/Remove Programs applet opens, click the Add/Remove Windows Components button to launch the Windows Components Wizard.

Select the Application Server option and click Details.

Pick the Internet Information Server (IIS) option and click Details again.

Mark off the checkbox next to the SMTP Service and click OK twice, followed by Next.
Windows will now install the SMTP Service. You may be prompted for your Windows installation CD during this process.


Step-by-Step Guide: How to use ISA Server as an SMTP filter



Home: Introduction


Step 1: Installing the SMTP service


Step 2: Configuring Internet Information Server


Step 3: Installing ISA Server 2004


Step 4: Creating an SMTP publishing rule


Step 5: Creating a DNS publishing rule


Step 6: Configuring the message screener


Step 7: Changing your DNS server's MX record

ABOUT THE AUTHOR: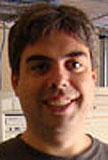 Brien M. Posey, MCSE
Brien is a Microsoft Most Valuable Professional for his work with Windows 2000 Server and IIS. He has served as CIO for a nationwide chain of hospitals and was once in charge of IT security for Fort Knox. As a freelance technical writer, he has written for Microsoft, TechTarget, CNET, ZDNet, MSD2D, Relevant Technologies and other technology companies.
Dig Deeper on Email Protocols