Manage
Learn to apply best practices and optimize your operations.
Part 2: Manage mail flow with Exchange Troubleshooting Assistant
Learn how to use the free Microsoft Exchange Troubleshooting Assistant tool to diagnose and fix mail flow issues in an Exchange Server email environment.
Part 1 of this tutorial explained how to install and use the Exchange Troubleshooting Assistant tool to diagnose...
Continue Reading This Article
Enjoy this article as well as all of our content, including E-Guides, news, tips and more.
server performance problems. This free Microsoft tool can also be used to troubleshoot and fix mail flow problems within your Exchange Server environment.
When you open the Exchange Troubleshooting Assistant, it will quickly scan for available updates. When any updates are complete:
Click Go to Welcome Screen, and then the Start Troubleshooting link to view the Troubleshooting Task Selection screen.

Click on the Mail Flow Troubleshooter link to display the Exchange Mail Flow Troubleshooter screen, shown in Figure 9. This screen is very similar to the one that was viewed when troubleshooting performance problems in Step 1.


Figure 9. Select the symptoms that most closely match your problem.

Enter a name for the troubleshooting session, and then use the dropdown list to select the symptoms that most closely match what your server is experiencing. This step is a bit more involved than it was in the performance troubleshooting section outlined in Part 1, which only offered a couple of symptoms from which to choose.

After selecting your symptoms, click Next. What occurs next varies depending on the symptoms that you have chosen, but the Mail Flow Troubleshooter will follow the same basic steps.

You will be prompted to enter the name of your problematic Exchange server and the name of one of your global catalog servers.

The next screen contains an Advanced Login Options link. If you click on this link, you can enter a set of authentication credentials. This is useful if your current set of credentials doesn't have sufficient permissions to read all of the Exchange server's configuration information. If you have administrative privileges on the Exchange server, however, it's not necessary to fill in advanced login options.

Click Next to view some basic configuration information that the Troubleshooting Assistant collected from your Exchange server. As you can see in Figure 10, you can click on any piece of information to compare your server's settings against Microsoft's default settings.


Figure 10. The Exchange Troubleshooting Assistant will display your server's basic configuration information.

The next screen will vary depending on the server symptoms that you chose. The symptom that I entered was that users were receiving unexpected non-delivery reports when sending email messages. Therefore, the screen prompted me to enter a delivery status notification code, as shown in Figure 11. If a different set of symptoms was selected, the screen would prompt me to enter different information.


Figure 11. You are prompted to enter additional information about symptoms specific to your system.

The next screen basically repeats the previous delivery-status notification code. Clicking on this code will give you an explanation of the various conditions that might cause an event to occur, as shown in Figure 12.


Figure 12. The delivery status notification code displays an explanation of conditions that may have triggered the event.

Click Next to look at the View Results screen, which is divided into several tabs (Figure 13). The Exchange server that I ran the Troubleshooting Assistant against is not experiencing any problems, so most of these tabs are blank.


Figure 13. The View Results screen shows you the problems that have been detected.
Additional tabs in the View Results screen
The View Results screen contains several tabs that can be viewed to troubleshoot other mail flow issues that Exchange Server might experience.
The Root Causes tab can be used to determine the cause of a problem that was detected.

The Recommendations tab gives information on how to correct any detected problems.

The Mail Flow Issues, Other Errors, and Warnings tabs can be viewed for more information on issues that have been detected.

The Informational Items tab gives a summary of your Exchange server's configuration.


TUTORIAL: THE EXCHANGE TROUBLESHOOTING ASSISTANT TOOL



Home: Introduction


Part 1: Fix email performance with Exchange Troubleshooting Assistant


Part 2: Manage mail flow with Exchange Troubleshooting Assistant


Part 3: Diagnose database problems with Exchange Troubleshooting Assistant

ABOUT THE AUTHOR: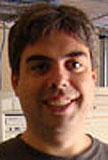 Brien M. Posey, MCSE
Brien M. Posey, MCSE, is a Microsoft Most Valuable Professional for his work with Exchange Server, and has previously received Microsoft's MVP award for Windows Server and Internet Information Server (IIS). Brien has served as CIO for a nationwide chain of hospitals and was once responsible for the Department of Information Management at Fort Knox. As a freelance technical writer, Brien has written for Microsoft, TechTarget, CNET, ZDNet, MSD2D, Relevant Technologies and other technology companies. You can visit Brien's personal Web site at http://www.brienposey.com.
Dig Deeper on Microsoft Exchange Server Administration Tools