News
Stay informed about the latest enterprise technology news and product updates.
Worst Practice #9: Don't use change control
Checklist: Top 10 Exchange performance worst practices, worst practice #9
Have you ever performed any registry key "tweaks" on your Exchange servers, either in response to a recommendation...
Continue Reading This Article
Enjoy this article as well as all of our content, including E-Guides, news, tips and more.
you read in a Microsoft white paper or based on a call with Microsoft Product Support Services (PSS)? Have you had consultants in-house who have built or tuned your Exchange servers?
Do you have documentation of all the "tweaks" and changes that have been made to your default configuration? I would hazard a guess that over 80% of the Exchange administrators reading this article answered "no" to this question.
If this is you, then you need to start now. Whether it's as simple as attaching a clipboard or notebook to the server rack and asking everyone to record any and all changes to the server, or as sophisticated as deploying an enterprise server change management system, keeping track of changes on your server is key to achieving relative high availability and optimal performance.
Consider this: A significant number of the registry changes that Microsoft recommended in its Exchange performance tuning white papers for Exchange 2000 need to be undone or they will have negative performance impacts on your messaging infrastructure. Examples include MaxMemoryConfig, MPHeap Parallelism, Initial Memory Percentage and MaxMemoryUser regkeys, for starters.
If this comes as a surprise to you, then you need to dig out a chapter from a book that was written awhile back by one of our former SearchExchange.com experts, Scott Schnoll (who is now spending his days writing madly but happily for Microsoft's Exchange user education team). The book is called Microsoft Exchange Server 2003 Distilled and you will want to flip to Chapter 10, Exchange Server 2003 Tips and Tricks.
Microsoft's Exchange Best Practices Analyzer (ExBPA) tool can also provide sophisticated analysis of your Exchange configuration, recommending changes you need to make to tune your Exchange environment.


Top 10 Exchange performance worst practices



Home: Introduction


#1: Treat "high availability" as a future project


#2: Leave "IOPS" for the consultant


#3: Use identical configuration for all Exchange Server roles


#4: Encourage users to keep everything in their Inboxes


#5: Schedule backups and system maintenance during peak usage


#6: Throttle the RAM available to Exchange


#7: Virus scan and back up the M drive


#8: Ignore client configuration, type and usage


#9: Don't use change control


#10: Ignore management tools

ABOUT THE AUTHOR: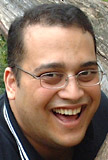 David Sengupta, Exchange expert
David Sengupta is a Product Manager in the Windows Management group at Quest Software. He has also been a Microsoft MVP in the Exchange Server category for six consecutive years. Sengupta has contributed to various Exchange and Windows books, magazines and white papers from a number of publishers. He also frequently represents Microsoft on staff at Ask the Experts, Microsoft Experts Area and Peer Talk at conferences such as MEC and TechEd. David has an M.T.S. from Tyndale Seminary, Canada, a B.Sc. from University of Ottawa, Canada and MCSE (Messaging) and CCA certifications. David runs a blog on Microsoft Exchange and e-mail compliance issues at http://p0stmaster.blogspot.com and can be reached at mailman@quest.com.
Dig Deeper on Microsoft Exchange Server Performance