News
Stay informed about the latest enterprise technology news and product updates.
Worst Practice #8: Ignore client configuration, type and usage
Checklist: Top 10 Exchange performance worst practices, worst practice #8
Think those Outlook add-ins don't have an impact on Outlook client performance? Think OSTs don't impact client...
Continue Reading This Article
Enjoy this article as well as all of our content, including E-Guides, news, tips and more.
performance? Think client type doesn't affect performance? Think again.
Many client-side configurations have substantial impacts on performance. Understanding specifics about client configuration and usage can play a big role in troubleshooting client performance issues. Often, user education can also assist in circumventing performance-related issues. Understanding client type has implications on your underlying network infrastructure as well.
Some examples:
Outlook add-ins like "MSN Lookout," "Google Desktop Search Outlook Add-in," and "Fax Server" frequently create MAPI requests that contend for EMSMDB32.dll.

Outlook OST fragmentation can cause substantial degradation in Outlook performance, which can be perceived as a problem with Exchange Server.

Querying free/busy status for large lists of users can take a lot of time.

Searching across multiple folders, traversing deep public folder hierarchies, or searching large PSTs can be slow.

Performing actions on large numbers of items (i.e., changing/adding/removing categories, marking read/unread, deletions, etc.) can spawn significant I/Os on your Exchange server.

When used in conjunction with Exchange Server 2003, Outlook 2003 cached mode can mitigate many of the perceived client performance issues.

Outlook Web Access (OWA) clients send more traffic back and forth to your Exchange server than Outlook clients.
Bottom line: You need to understand client type, client configuration and usage in order to get a full picture of performance in your Exchange environment.


Top 10 Exchange performance worst practices



Home: Introduction


#1: Treat "high availability" as a future project


#2: Leave "IOPS" for the consultant


#3: Use identical configuration for all Exchange Server roles


#4: Encourage users to keep everything in their Inboxes


#5: Schedule backups and system maintenance during peak usage


#6: Throttle the RAM available to Exchange


#7: Virus scan and back up the M drive


#8: Ignore client configuration, type and usage


#9: Don't use change control


#10: Ignore management tools

ABOUT THE AUTHOR: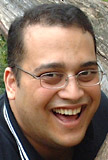 David Sengupta, Exchange expert
David Sengupta is a Product Manager in the Windows Management group at Quest Software. He has also been a Microsoft MVP in the Exchange Server category for six consecutive years. Sengupta has contributed to various Exchange and Windows books, magazines and white papers from a number of publishers. He also frequently represents Microsoft on staff at Ask the Experts, Microsoft Experts Area and Peer Talk at conferences such as MEC and TechEd. David has an M.T.S. from Tyndale Seminary, Canada, a B.Sc. from University of Ottawa, Canada and MCSE (Messaging) and CCA certifications. David runs a blog on Microsoft Exchange and e-mail compliance issues at http://p0stmaster.blogspot.com and can be reached at mailman@quest.com.