News
Stay informed about the latest enterprise technology news and product updates.
Worst Practice #4: Encourage users to keep everything in their Inboxes
Checklist: Top 10 Exchange performance worst practices, worst practice #4
While you probably don't think of it much, every time you change a view on your Inbox, it translates into numerous...
Continue Reading This Article
Enjoy this article as well as all of our content, including E-Guides, news, tips and more.
requests to the Exchange store.
For example, if I have 3,000 items in my Inbox, and I change my grouping from "Date" to "From," this could easily translate into at least 600 store-level requests for data on my Exchange server.
Let's assume I'm getting 20ms disk latency. Based on that assumption, the above-mentioned request alone could take 12 seconds. If, on the other hand, I only had 500 items in my Inbox, the request caused by changing views would take only two seconds -- a 10-second difference for just one operation, caused solely by the number of messages in my Inbox.
Therefore, if end-user e-mail performance is important to your organization, you need to educate your users about how many messages they should be saving to their most-used Outlook folders.
A typical guideline is that frequently used folders -- such as Inbox, Sent Items, Calendar and Contacts -- should ideally contain 1,000 items, or a maximum of 2,500 to 5,000 items.
Your company may decide that education is not enough and enforcement is required. This can be accomplished through Mailbox Manager or your favorite operational archive solution.


Top 10 Exchange performance worst practices



Home: Introduction


#1: Treat "high availability" as a future project


#2: Leave "IOPS" for the consultant


#3: Use identical configuration for all Exchange Server roles


#4: Encourage users to keep everything in their Inboxes


#5: Schedule backups and system maintenance during peak usage


#6: Throttle the RAM available to Exchange


#7: Virus scan and back up the M drive


#8: Ignore client configuration, type and usage


#9: Don't use change control


#10: Ignore management tools

ABOUT THE AUTHOR: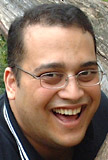 David Sengupta, Exchange expert
David Sengupta is a Product Manager in the Windows Management group at Quest Software. He has also been a Microsoft MVP in the Exchange Server category for six consecutive years. Sengupta has contributed to various Exchange and Windows books, magazines and white papers from a number of publishers. He also frequently represents Microsoft on staff at Ask the Experts, Microsoft Experts Area and Peer Talk at conferences such as MEC and TechEd. David has an M.T.S. from Tyndale Seminary, Canada, a B.Sc. from University of Ottawa, Canada and MCSE (Messaging) and CCA certifications. David runs a blog on Microsoft Exchange and e-mail compliance issues at http://p0stmaster.blogspot.com and can be reached at mailman@quest.com.
Dig Deeper on Microsoft Exchange Server Mailbox Management