Problem solve
Get help with specific problems with your technologies, process and projects.
Moving public folder calendars and tasks to SharePoint 2010
Manually migrating calendar, contact and task data from Exchange public folders to SharePoint 2010 may seem daunting. These steps make it seem painless.
Not all Exchange Server public folders contain messages; some folders also contain calendar items, contacts and...
Continue Reading This Article
Enjoy this article as well as all of our content, including E-Guides, news, tips and more.
By submitting your personal information, you agree that TechTarget and its partners may contact you regarding relevant content, products and special offers.
You also agree that your personal information may be transferred and processed in the United States, and that you have read and agree to the Terms of Use and the Privacy Policy.
tasks. Although you can move this type of data to SharePoint 2010 document libraries, the process to do so differs from the process for moving message data. This tip explains the steps involved in migrating public folder calendar, tasks and contacts to SharePoint 2010.
In order to demonstrate a public folder calendar migration, I created an Exchange Server 2010 public folder named Company Calendar and created a few items within it.
To move the entries to SharePoint, open a Web browser and navigate to your SharePoint site. The default front page contains a Calendar link. Click it to display the site's calendar.
Click on the Calendar option found in the ribbon's Calendar Tools section. You will then see a Connect to Outlook icon (Figure 1).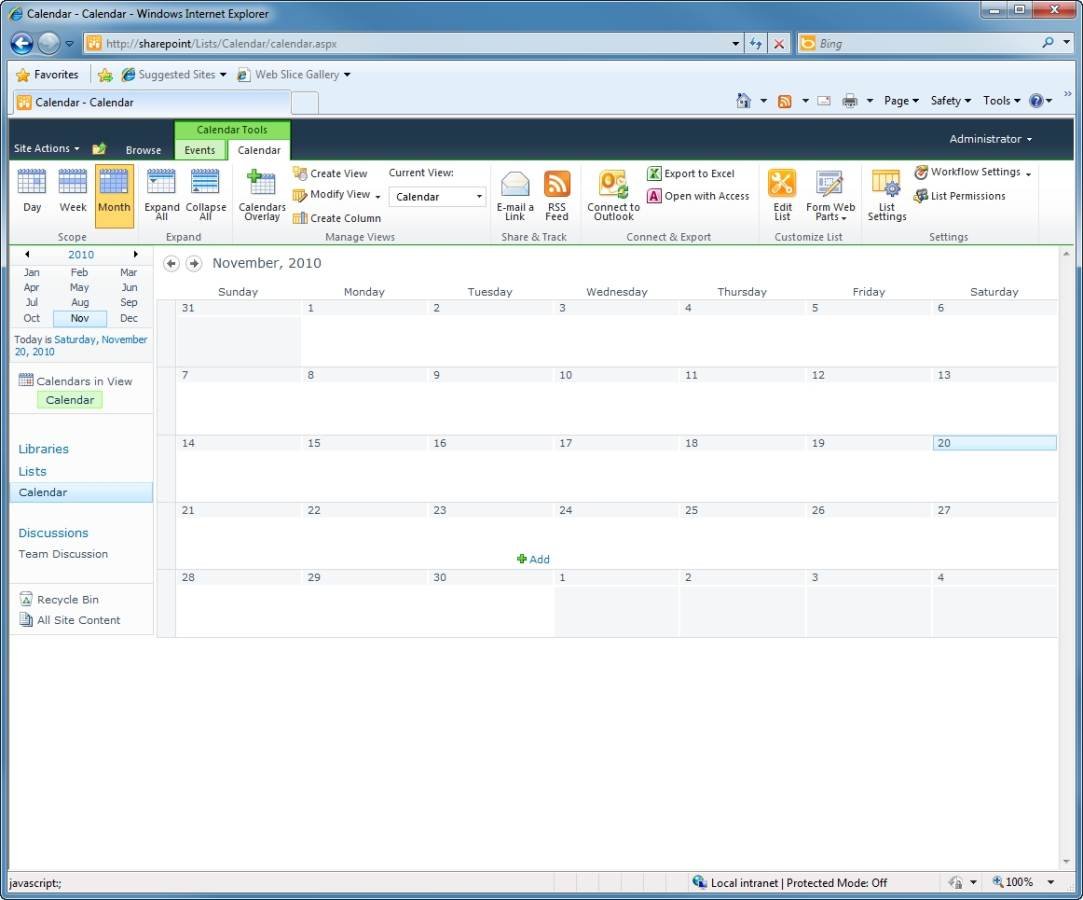 Figure 1. Click the Connect to Outlook icon to begin the migration process.
The SharePoint calendar will open in Outlook, which will only display your personal calendar and the SharePoint calendar (Figure 2). The public folder calendar is not displayed.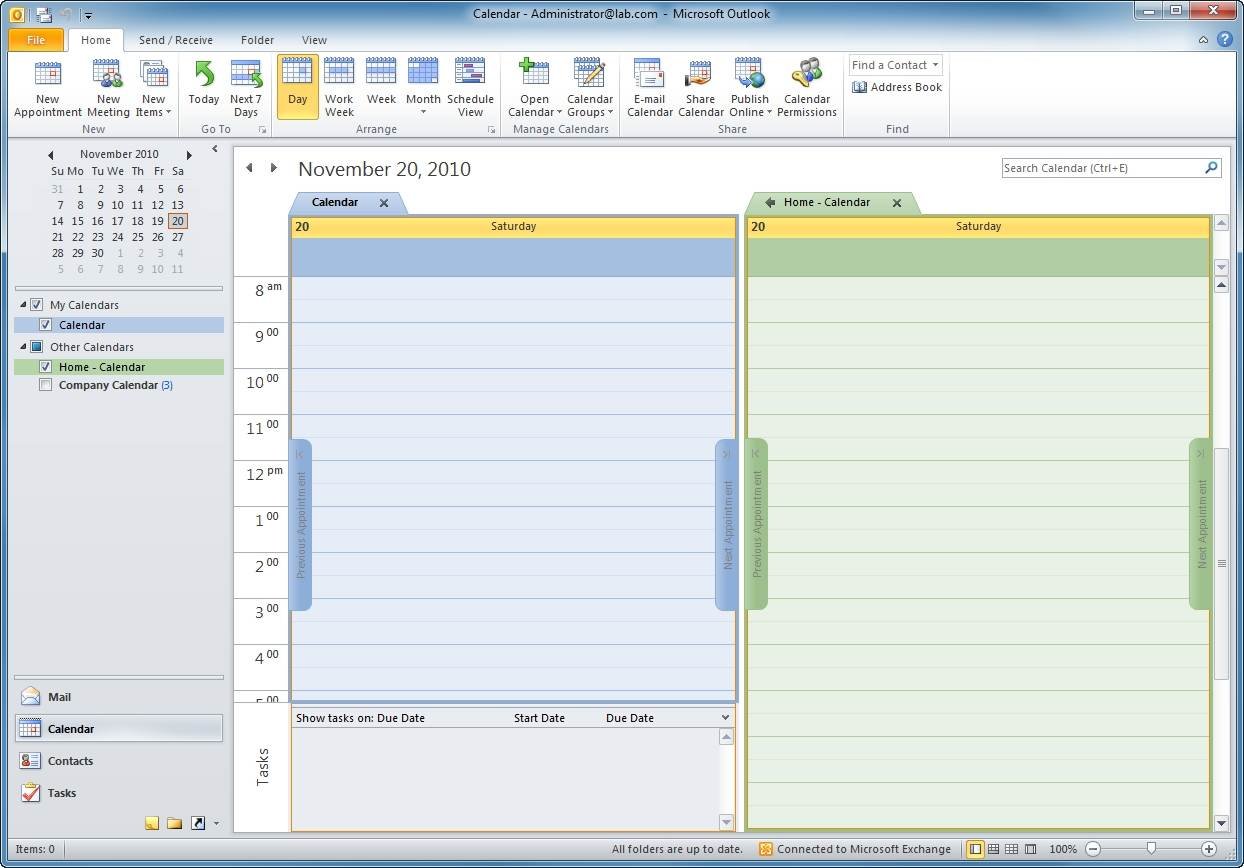 Figure 2. Outlook displays your personal calendar and the SharePoint calendar.
The next step is to move the events from the public folder calendar and place them into the SharePoint calendar. Expand the list of calendars and choose the check boxes that correspond with the SharePoint calendar and the public folder calendar, as shown in Figure 3.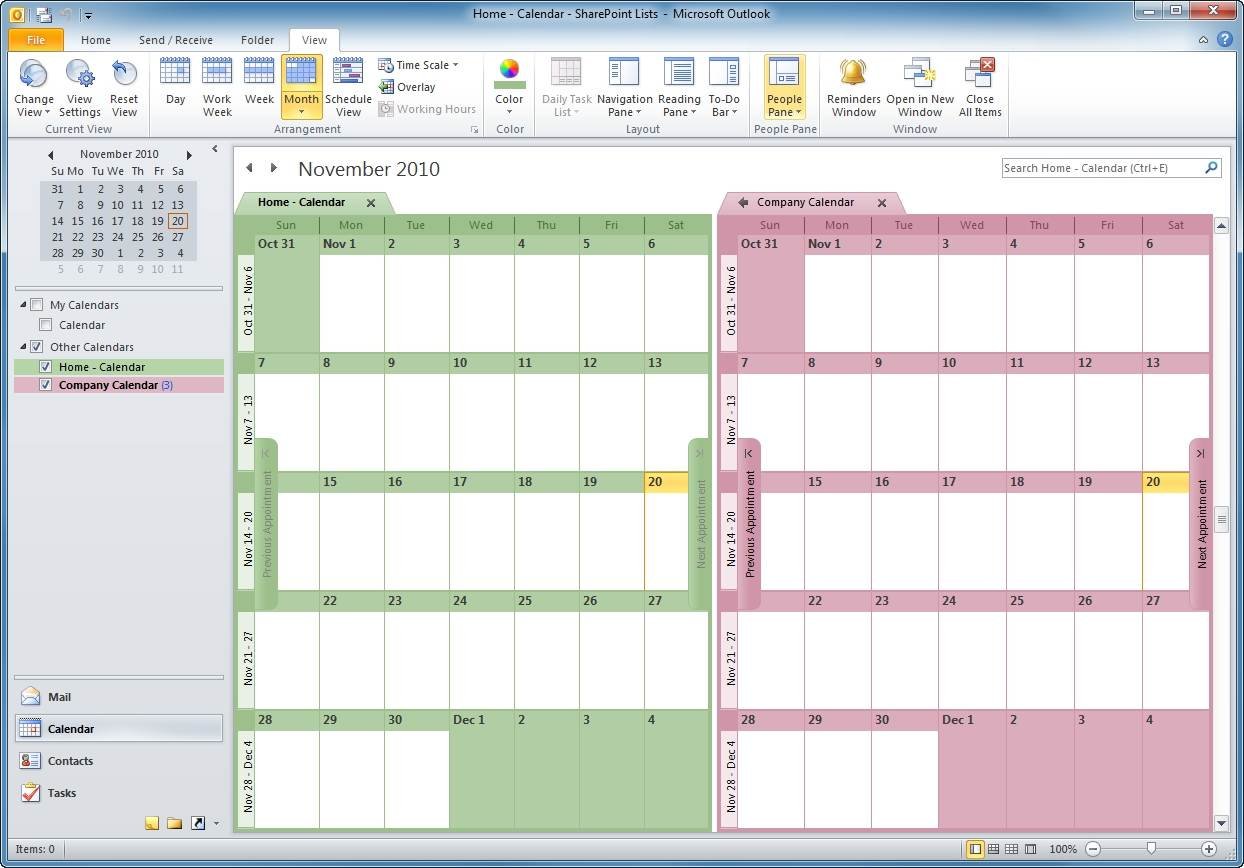 Figure 3. After you hide your personal calendar, you can see public folder and SharePoint calendars.
Click the Change View icon and choose List. When you click on the public folder calendar, you will see a list of calendar entries within the public folder calendar (Figure 4).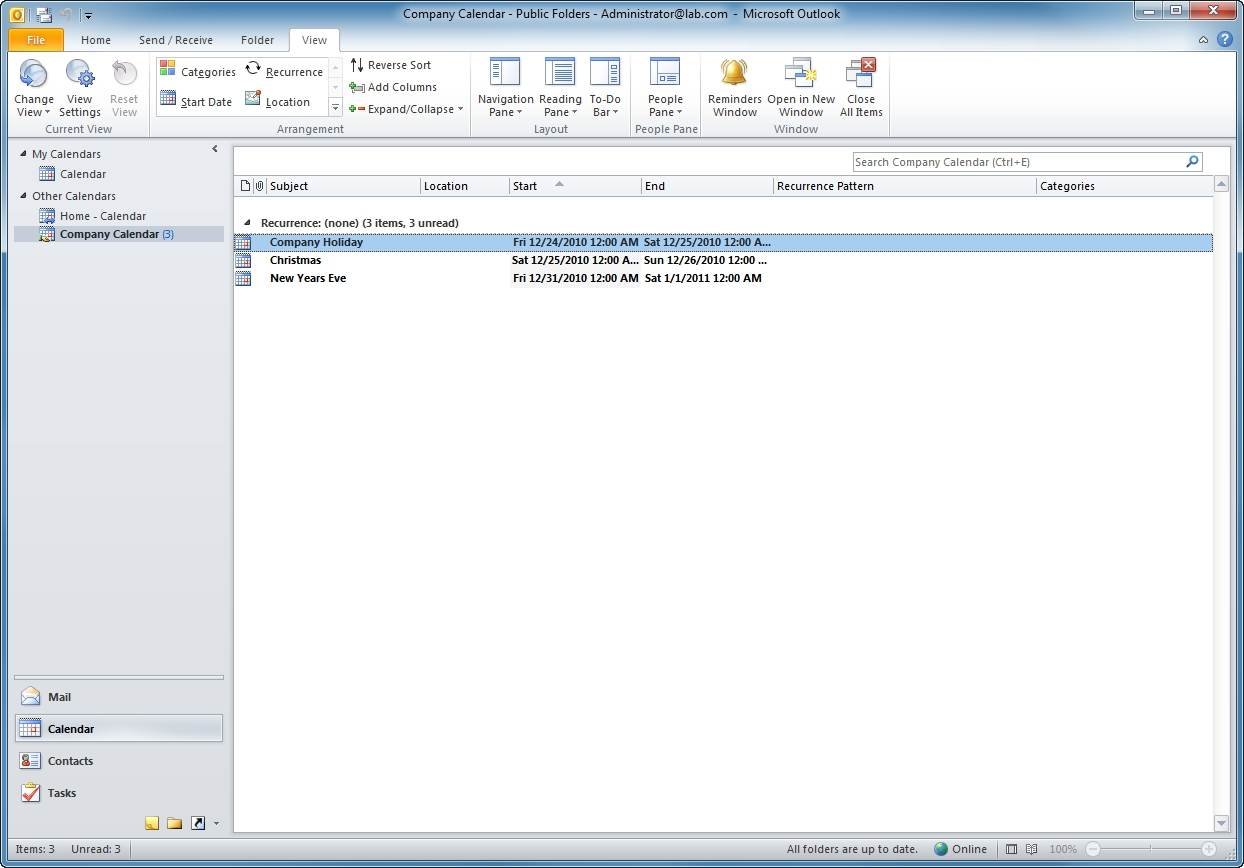 Figure 4. List view displays all the public folder calendar entries.
Finally, select all of the items in the list and drag them to your SharePoint calendar. This will copy all items to SharePoint (Figure 5).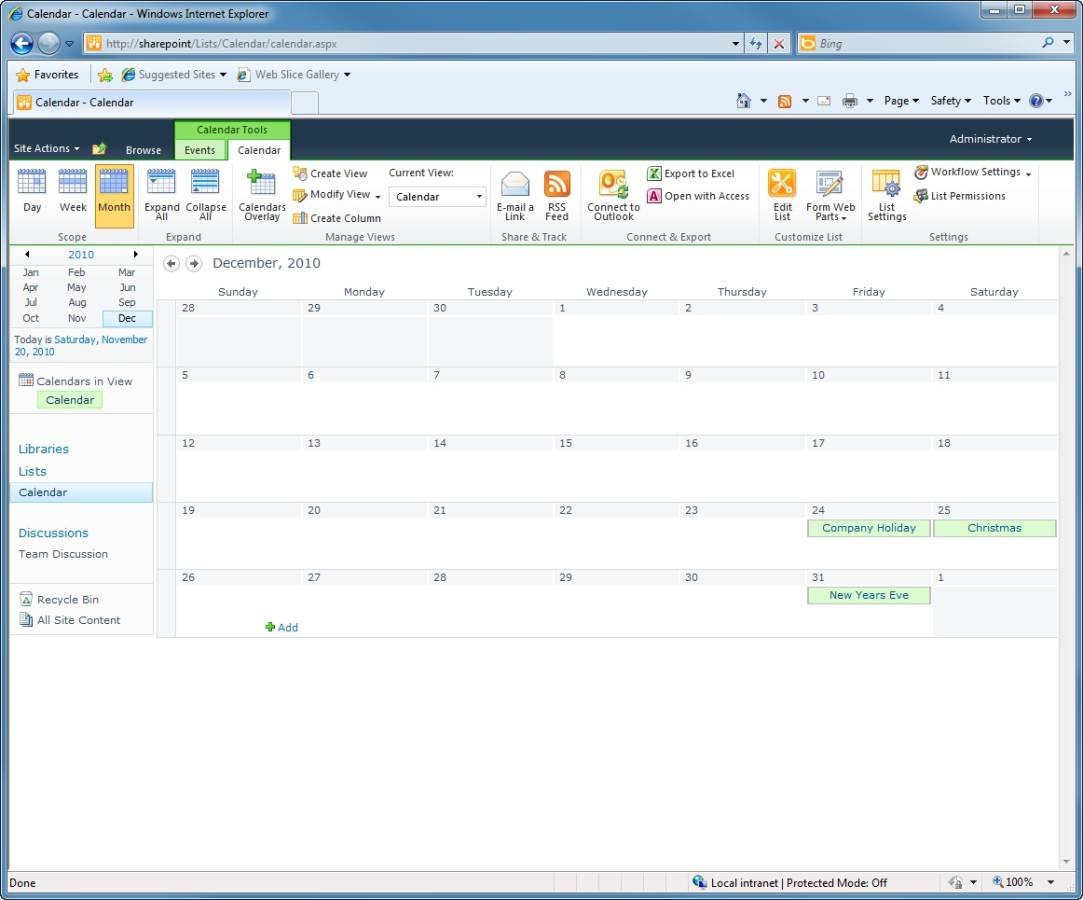 Figure 5. Events from the public folder calendar are now displayed in SharePoint.
How to migrate public folder tasks to SharePoint 2010
SharePoint 2010 considers tasks to be types of lists, so you should click on the Lists link. SharePoint 2010 already includes a built-in Tasks list (Figure 6).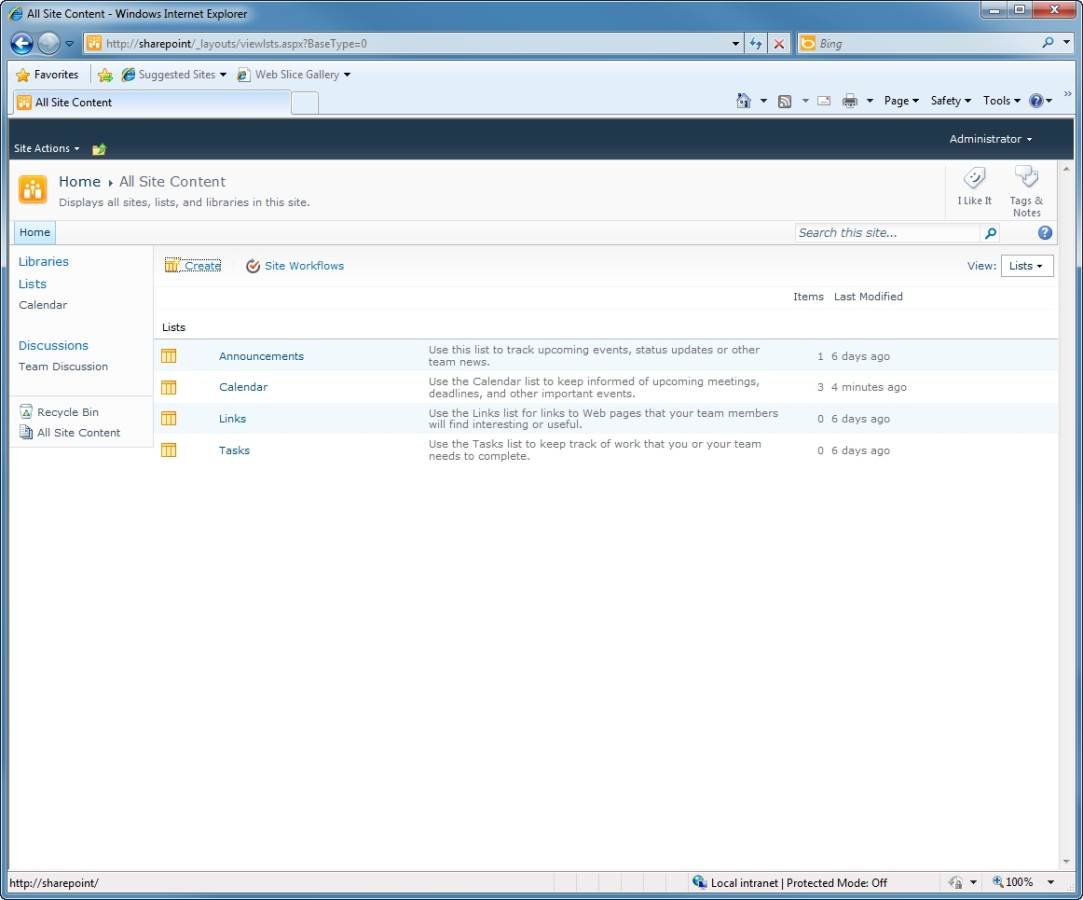 Figure 6. SharePoint 2010 has a built-in Tasks list.
Click on the ribbon's List Tools -> List tab and you'll see the Connect to Outlook icon. Once the list is connected to Outlook, open the public folder tasks and SharePoint tasks directly through the Outlook folder list, as shown in Figure 7.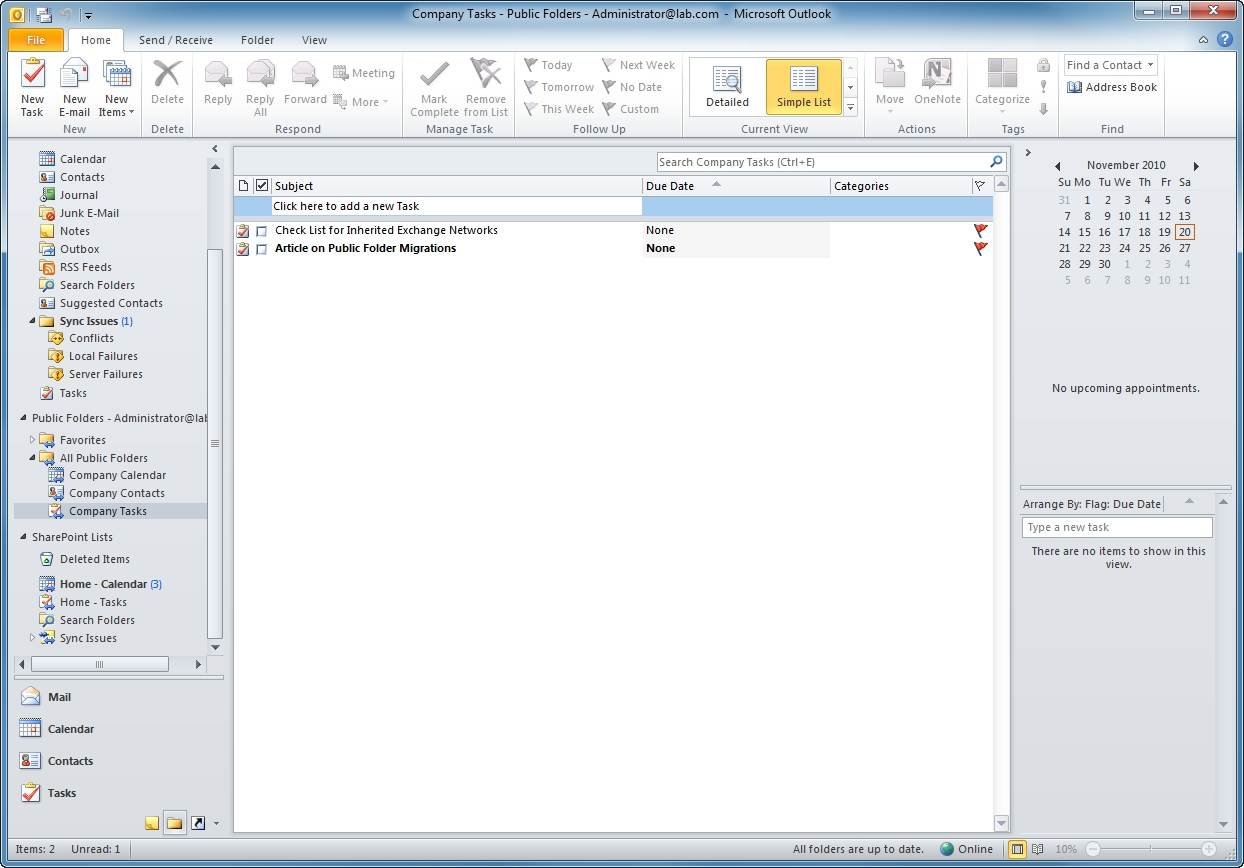 Figure 7. Access both the public folder tasks list and the SharePoint tasks list through Outlook's Folder view.
To move tasks from the public folder to the SharePoint list, simply drag and drop them (Figure 8).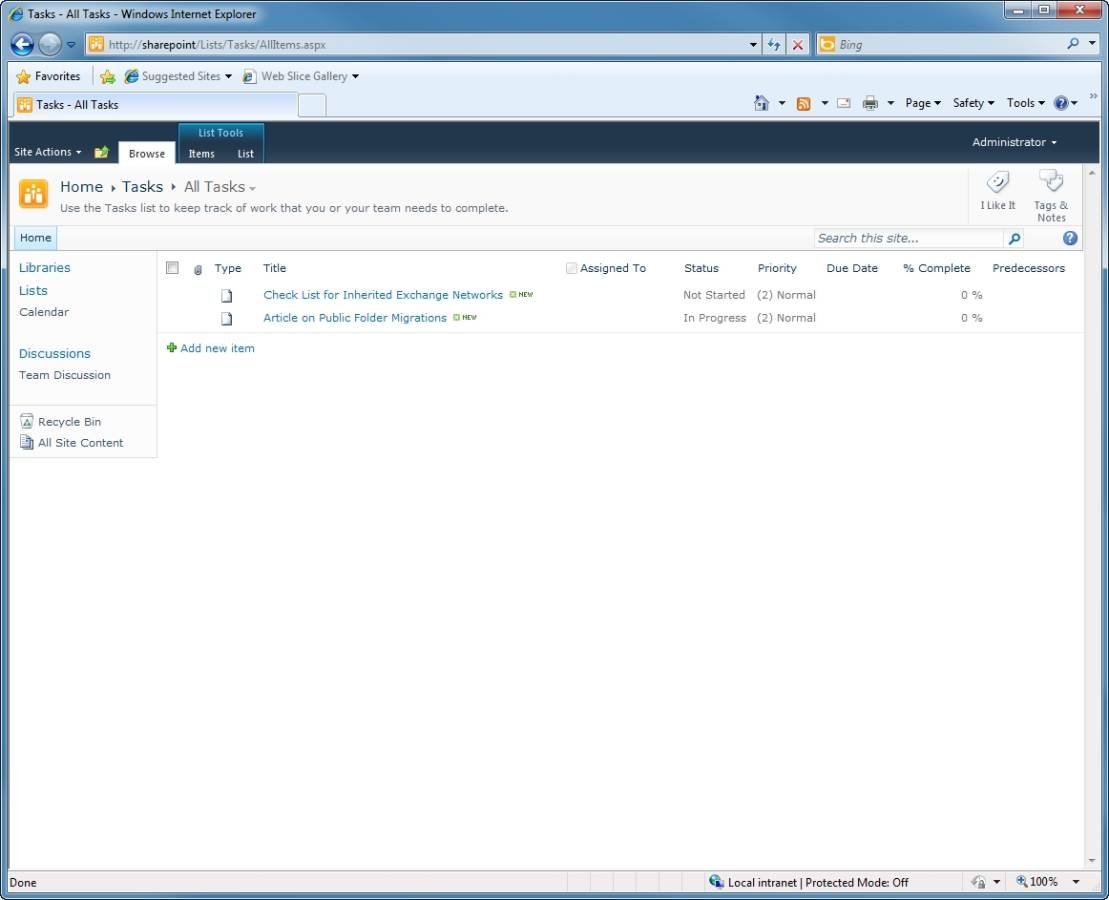 Figure 8. The public folder tasks list has been migrated to SharePoint 2010.
Moving public folder contacts to SharePoint 2010
SharePoint doesn't provide a default Contacts list, as shown in Figure 6. To create one, go to the front page and click the Lists link and then the Create link. SharePoint will ask you what type of list you want to create. Choose the Contacts option(Figure 9).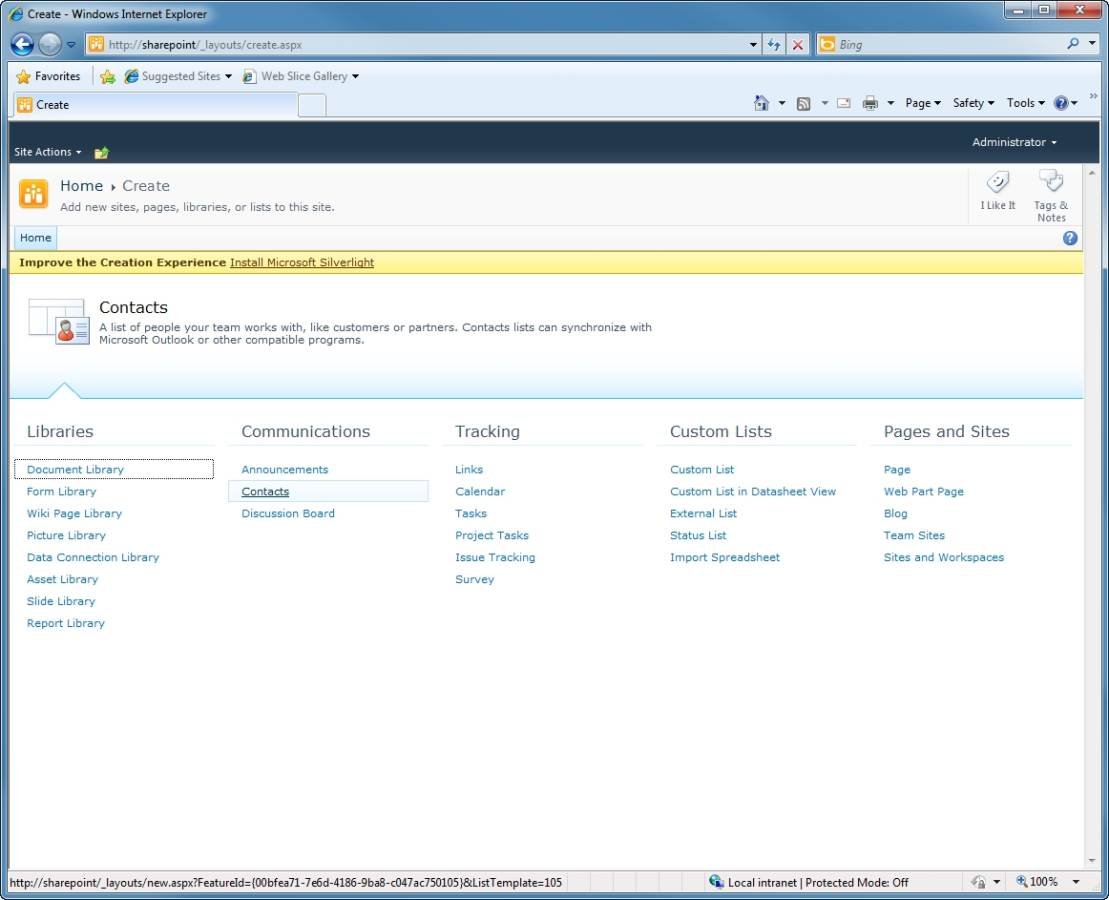 Figure 9. SharePoint allows you to create a Contacts List.
After you've created the Contacts list, you can migrate your public folder contacts to SharePoint using the method used to migrate a Tasks list.
ABOUT THE AUTHOR
Brien M. Posey, MCSE, is a seven-time Microsoft MVP for his work with Windows 2000 Server, Exchange Server and IIS. He has served as CIO for a nationwide chain of hospitals and was once in charge of IT security for Fort Knox. For more information visit www.brienposey.com.
Dig Deeper on Microsoft Office SharePoint Server
PRO+
Content
Find more PRO+ content and other member only offers, here.