This Content Component encountered an error

A DNS-based cluster is typically easier to configure than a Network Load Balancing Service (NLBS) cluster, but there is a tradeoff -- a DNS-based cluster is not quite as fault tolerant as a Network Load Balancing Service cluster.
Continue Reading This Article
Enjoy this article as well as all of our content, including E-Guides, news, tips and more.
By submitting you agree to receive email communications from TechTarget and its partners. Privacy Policy Terms of Use.

Just like with a NLBS cluster, any servers in DNS-based cluster should be running the same version of Windows Server, the same version of Exchange Server, and all the same Service Packs.
Unlike Network Load Balancing Service clusters, though, DNS-based cluster nodes don't require multiple NICs. Each machine can simply have a single NIC with a unique IP address.
The basic idea behind DNS-based load balancing is that you can assign multiple IP addresses to the host record used for your Exchange front-end server, and then tell the DNS server to rotate using those addresses in a round-robin fashion. This ensures that the workload is divided equally among the members of the Exchange Server cluster (in case you haven't already figured it out, this isn't a "real" cluster).
A key downside to a DNS-based cluster is that no service monitors the cluster's health to provide fault tolerance or dynamic load rebalancing. All the work is done at the DNS level. If a node in the cluster fails, the DNS server is oblivious to the failure, and continues to send requests to the failed server until the administrator steps in and tells it to do otherwise.
If users requests are directed to a failed server, they'll receive an error message. However, if they hit their browsers' Refresh buttons, they will likely be taken to a functional server. This is what I mean by limited fault tolerance.


TUTORIAL: HOW TO SET UP A FRONT-END EXCHANGE SERVER CLUSTER



Home: Introduction


A lesson in cluster node configuration and consistency


Pros and cons of a Network Load Balancing Service front-end cluster


Requirements for a Network Load Balancing Service front-end Exchange cluster


How to set up a Network Load Balancing Service front-end Exchange cluster


The pros and cons of a DNS-based front-end Exchange cluster


How to set up a DNS-based front-end Exchange cluster


Related links from SearchExchange.com

ABOUT THE AUTHOR: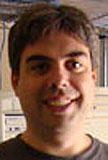 Brien M. Posey, MCSE
Brien M. Posey, MCSE, is a Microsoft Most Valuable Professional for his work with Exchange Server, and has previously received Microsoft's MVP award for Windows Server and Internet Information Server (IIS). Brien has served as CIO for a nationwide chain of hospitals and was once responsible for the Department of Information Management at Fort Knox. As a freelance technical writer, Brien has written for Microsoft, TechTarget, CNET, ZDNet, MSD2D, Relevant Technologies and other technology companies. You can visit Brien's personal Web site at http://www.brienposey.com.
Dig deeper on Microsoft Exchange Server Clustering