News
Stay informed about the latest enterprise technology news and product updates.
Part 3: How to create an MX record
Tutorial: A primer on DNS and MX records, part 3: How to create an MX record
To create an MX record on a Windows Server 2003 DNS server, select the DNS command from the server's Administrative Tools menu to open the DNS console.
Navigate through the console tree to DNS -> your server -> Forward Lookup Zones -> your domain.

Right click on the listing for your domain and select the New Mail Exchanger (MX) command. You will see the New...

Continue Reading This Article

Enjoy this article as well as all of our content, including E-Guides, news, tips and more.

By submitting your personal information, you agree that TechTarget and its partners may contact you regarding relevant content, products and special offers.

You also agree that your personal information may be transferred and processed in the United States, and that you have read and agree to the Terms of Use and the Privacy Policy.

Resource Record dialog box shown in Figure A.

Figure A

Use the New Resource Record dialog box to create an MX record.

The first field on this dialog box asks for the name of a parent or child domain. In most cases, this field will be left blank.
The fully qualified domain name (FQDN) is filled in automatically.
Just below that is a field asking for the FQDN of the mail server -- not the mail server's IP address. What this means is that, unless you have a Host record in place for the mail server, the MX record isn't going to work. (See Part 4 to learn how to set up a Host [A] record.)
The last field on this dialog box is a priority number. If you are only planning on using one MX record, you don't have to worry about changing this number. But many organizations (including my own) have multiple Exchange servers.
Just about any back-end Exchange Server (with some exceptions) has the ability to receive SMTP mail. If your primary SMTP server goes down, and you have additional mail servers up and running that have MX records with lower priorities, mail can be sent to one of those alternate servers. (Keep in mind that you should not set up two or more MX records with identical priorities. Doing so can trigger mail loops under some circumstances.)

TUTORIAL: A PRIMER ON DNS AND MX RECORDS

Home: Introduction
Part 1: How DNS works
Part 2: An introduction to DNS records
Part 3: How to create an MX record
Part 4: How to set up a Host record

ABOUT THE AUTHOR: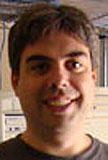 Brien M. Posey, MCSE, is a Microsoft Most Valuable Professional for his work with Exchange Server, and has previously received Microsoft's MVP award for Windows Server and Internet Information Server (IIS). Brien has served as CIO for a nationwide chain of hospitals and was once responsible for the Department of Information Management at Fort Knox. As a freelance technical writer, Brien has written for Microsoft, TechTarget, CNET, ZDNet, MSD2D, Relevant Technologies and other technology companies. You can visit Brien's personal Web site at http://www.brienposey.com.
Dig Deeper on Microsoft Exchange Server Mailbox Management
PRO+
Content
Find more PRO+ content and other member only offers, here.