News
Stay informed about the latest enterprise technology news and product updates.
Worst Practice #3: Use identical configuration for all Exchange Server roles
Checklist: Top 10 Exchange performance worst practices, worst practice #3
In case you didn't (gasp) follow the advice I gave in Worst Practice #2, I'll be a bit more explicit. You need...
Continue Reading This Article
Enjoy this article as well as all of our content, including E-Guides, news, tips and more.
By submitting your personal information, you agree that TechTarget and its partners may contact you regarding relevant content, products and special offers.
You also agree that your personal information may be transferred and processed in the United States, and that you have read and agree to the Terms of Use and the Privacy Policy.
to make sure you're optimizing Exchange disk configuration based on server role.
For example, if you're trying to optimize a mailbox server, you want to put your database transaction log files (not to be confused with message tracking log files) on a separate set of spindles (i.e., ideally a RAID1 set), your binaries on another set of spindles (i.e., RAID1), your pagefile on another disk (no RAID), and finally your databases on another set of spindles (i.e., ideally a RAID0+1 set).
If you're optimizing a high volume SMTP gateway, you want to make sure the mailroot directory (<drive>: \Program Files\Exchsrvr \Mailroot) is spread across as many spindles as possible (i.e., RAID0+1 preferred).


Top 10 Exchange performance worst practices



Home: Introduction


#1: Treat "high availability" as a future project


#2: Leave "IOPS" for the consultant


#3: Use identical configuration for all Exchange Server roles


#4: Encourage users to keep everything in their Inboxes


#5: Schedule backups and system maintenance during peak usage


#6: Throttle the RAM available to Exchange


#7: Virus scan and back up the M drive


#8: Ignore client configuration, type and usage


#9: Don't use change control


#10: Ignore management tools

ABOUT THE AUTHOR: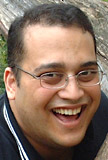 David Sengupta, Exchange expert
David Sengupta is a Product Manager in the Windows Management group at Quest Software. He has also been a Microsoft MVP in the Exchange Server category for six consecutive years. Sengupta has contributed to various Exchange and Windows books, magazines and white papers from a number of publishers. He also frequently represents Microsoft on staff at Ask the Experts, Microsoft Experts Area and Peer Talk at conferences such as MEC and TechEd. David has an M.T.S. from Tyndale Seminary, Canada, a B.Sc. from University of Ottawa, Canada and MCSE (Messaging) and CCA certifications. David runs a blog on Microsoft Exchange and e-mail compliance issues at http://p0stmaster.blogspot.com and can be reached at mailman@quest.com.
Dig Deeper on Email Protocols
PRO+
Content
Find more PRO+ content and other member only offers, here.