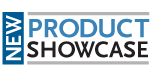 Zenprise MobileManager 4.0 automatically monitors, troubleshoots and manages end-user issues on BlackBerry Enterprise Server.
For organizations that run Microsoft Exchange Server 2007 and Windows Server 2008 Active Directory (AD), Zenprise MobileManager 4.0 provides a complete view of the BlackBerry messaging environment.
The tool enables administrators to monitor BlackBerry Enterprise Server as well as the health of the entire service, including the Exchange environment. You an also check wireless network availability, Active Directory health, WAN/LAN network performance, BlackBerry Service Routing Protocol availability and carrier availability.
Zenprise 4.0 features include the following:
BlackBerry Monitoring Service helps administrators manage availability and performance issues on Exchange Server 2007 and Windows Server 2008 that can affect BlackBerry services.

Native Windows 64-bit operating system support.

Active Directory integration maps AD groups directly to VIP dashboards. These dashboards auto-populate based on users in the AD group.

The Zenprise Symptom Database includes 500 new problem signature files that automatically detect issues that can affect a user's ability to send/receive email messages or view calendar entries via a BlackBerry device.
System requirements: Microsoft Exchange Server 2007 and Windows Server 2008
Pricing: Starts at $35 per user for 1,000 users.

This was first published in February 2009