Tangoe Mobile Device Manager
Discover Tangoe Mobile Device Manager which allows IT staff to remotely activate enterprise smartphones by deploying the appropriate policies and applications to all mobile devices in a multiplatform environment
This Article Covers
RELATED TOPICS
Looking for something else?
TECHNOLOGIES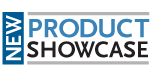 Tangoe Mobile Device Manager allows IT staff to remotely activate enterprise smartphones by deploying the appropriate security policies and applications to all devices in a multiplatform environment. Tangoe Mobile Device Manager (TMDM) supports granular levels of administrator authority and can deploy a client on a handheld for improved service and security. This multiplatform technology creates a business logic layer that integrates a wireless server (BlackBerry Enterprise Server, Good Mobile Messaging and ActiveSync for Windows Mobile and iPhone) with the email server.

For those managing smartphones and mobile applications, TMDM can reduce operational costs and increase productivity. It manages multiple devices, automates tasks and reduces help desk calls.

To increase security and compliance, TMDM defines and enforces corporate rules, controlling third-party applications and automating error-prone tasks. The tool also features faster activation, which proactively addresses issues and enables mobile application deployment.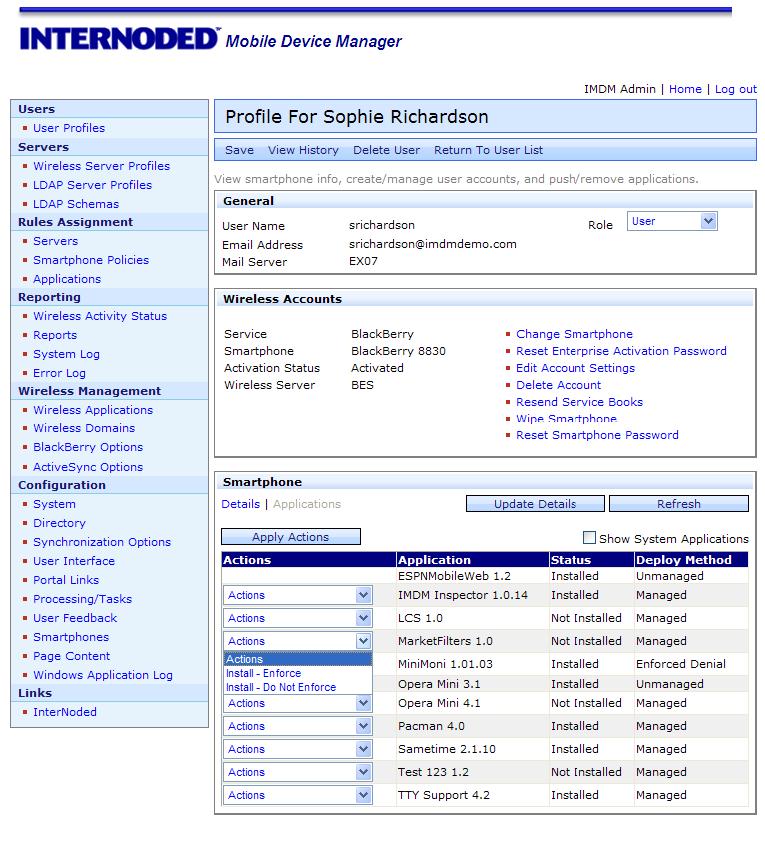 Figure 1: A screenshot of TMDM.
New TMDM features include the following:
Automated security policy management enables administrators to deploy and update security policies for individuals or groups. A rules-based framework ensures compliance, even when employees are promoted, moved to a different location or terminated.
Advanced application management simplifies and controls the distribution of mobile applications to reduce failure rates and ensure overall performance -- even during massive deployments.
The lightweight TMDM Client resides on a handheld, giving service desks a complete device snapshot that includes memory utilization, OS version, installed applications, battery power level, roaming status and more.
System requirements: Exchange Server 2003 or 2007; TMDM also supports BES, Good Mobile Messaging and Microsoft ActiveSync for Windows Mobile and iPhone devices.
Pricing: TMDM is offered as a licensed technology that is installed behind the corporate firewall or as a service with configuration and support-level options. Pricing depends on configuration.
Dig Deeper on Mobile Devices
PRO+
Content
Find more PRO+ content and other member only offers, here.