Evaluate
Weigh the pros and cons of technologies, products and projects you are considering.
OneServer and OneStop services, version 3.0
Control Exchange Server applications and data in-house, while outsourcing maintenance and management for full server monitoring, management and reporting.
Looking for something else?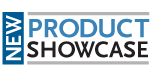 Azaleos OneServer and OneStop services, version 3.0, for Microsoft Exchange enables companies to maintain control of Exchange applications and data, while outsourcing time-consuming and costly tasks such as ongoing maintenance and management.

Azaleos OneServer and OneStop services for Microsoft Exchange combine a high-availability, hardened email appliance with proprietary management software. OneServer and OneStop provide around-the-clock monitoring, troubleshooting, alerts, reports and patch/configuration management for Microsoft Exchange infrastructures.
Deployed from within a user's data center, OneServer lets Azaleos administrators manage Exchange servers remotely. Updates to OneServer enable it to report and visualize Exchange server usage and health status, manage BlackBerry mobile devices, virtualize appliances and facilitate disaster recovery. The service is available in standalone and clustered modes -- as a blade or virtual appliance.
OneServer includes two OneStop services:
ManageXchange provides remote Azaleos commands and control to monitor, patch, update, troubleshoot and fix issues within Exchange environments without requiring an insecure VPN connection to the Exchange server.
ViewXchange is a visualization and reporting system that delivers health and hygiene information to Azaleos for system troubleshooting and remediation. Data and reports can be viewed in a Web browser. Within the system, OneServer lets Azaleos Network Operations Center staff visualize data points from OneServers deployed in a customer site to troubleshoot and resolve issues before end users detect them on Outlook, Outlook Web Access (OWA) or mobile devices. Tools within ViewXchange include:

ViewXchange Reporting -- delivers email reports on Exchange server health status
ViewXchange Visualization -- a real-time and graphical Exchange, Active Directory, system and storage analysis tool
ViewXchange Ticketing -- integrated Exchange management trouble-ticketing capabilities
OneServer includes a managed virtual application, which, while running on the VMware platform, helps users reduce server and storage hardware costs and improve availability. Virtualization is a low-cost, highly available virtual infrastructure for Microsoft Exchange 2007, allowing the tool to deploy an organization on two physical servers and one storage device, instead of four physical servers.
The following optional OneStop services are also available:
ArchiveXchange enables full email archiving and storage management to improve Exchange performance, reduce backup and recovery times and ease quota management.
Business Continuity disaster recovery service for Exchange provides service-level guarantees.
MobileXchange turnkey mobile infrastructure management solution supports RIM BlackBerry smartphones. Organizations can deploy BlackBerry Enterprise Servers in data centers, while Azaleos remotely maintains, monitors and manages the mobile access infrastructure. It also provides Microsoft Exchange inbox, calendar, contacts, tasks and public folders; Communicator and Live Communications Server (LCS) instant messaging and collaboration; Web-based Java ME and Web Services as well as.NET applications; and customer relationship management and enterprise resource planning applications and systems.
The OneStop disaster recovery tool for OneServer provides service-level recovery point objective (RPO) and recovery time objective (RTO) metrics and snapshot-level recovery augmented replay by log file. The service is integrated with the Azaleos network operations center and is customizable.
System requirements: Microsoft Exchange Server 2003 or 2007.
Pricing: OneServer software, plus appliance hardware ranges from $5,000 for the Virtual Edition (without hardware) to $130,000 for a BladeMail solution. OneStop service pricing ranges from $12 to $20 per user/month, depending on services included.
Dig Deeper on Microsoft Exchange Server Administration Tools
PRO+
Content
Find more PRO+ content and other member only offers, here.