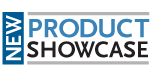 OCS Contact Manager beta 1.0 from Egypt Network is freeware that integrates with Microsoft Office Communications Server (OCS) 2007 and Active Directory to manage OCS users' contacts lists.
OCSCM
is a free tool that interacts with Active Directory Domain Services and Microsoft OCS 2007 to create and modify contacts and groups for individual users.
Note: Only users with administrator privileges can use OCSCM. This tool cannot run remotely; it must run on the OCS 2007 server.
OCS Contact Manager includes the following features:
Creates an OCS user list.
Assigns a contact list to an OCS user.
Reassigns a contact list to users that accidentally remove users or groups from their contact list.
Adds and deletes groups.

Deletes OCS users.

Moves an OCS user from a group.

Notifies all contacts about a tool event.

Searches for users with a contact list.
System requirements: Windows Server 2003 SP1 or higher, Microsoft OCS 2007 or Microsoft Live Communications Server 2005.
Pricing: Free.
This was first published in February 2009