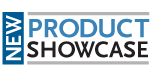 NSE Inc.'s eSENSE Bridge 2.1 manages Microsoft SharePoint deployments, protecting them from "site anarchy," and establishing a central framework for data protection, user compliance and corporate control.

NSE Inc.'s eSENSE Bridge 2.1 discovers all Microsoft SharePoint farms, servers and sites and centrally catalogs all information. As enterprise-level SharePoint networks gain popularity, this tool facilitates centralized SharePoint inventory, backup, policy management and reporting for a graphical representation of the entire platform. It encompasses item-level backup management, alerts against user-defined parameters and management reporting capabilities.
Primary eSENSE bridge 2.1 features include:
Dynamic Site Discovery and Catalog Services that gather and inventory site attributes.
User-defined Policy Management Services to maintain company standards and corporate rules.
Role-based Alert, Search and Reporting Services that manage and supervise SharePoint use.
SharePoint Site and Item-level Backup and Recovery Services for data protection.
Management Reporting is available through Microsoft Reporting Services and customizable dashboards. Users can view usage and growth analysis for sites, spaces and users. Recent lists include servers and sites. Additionally, sample top 10 graphs can incorporate alerts, users, sites and any policy violations. Detailed information is available for all SharePoint Primary Nodes.
System requirements: NSE's eSENSE Bridge 2.1 is based on Microsoft .NET. The Bridge Client and Policy engine runs on a client or server running .NET 2.0 and .NET 3.0, respectively. Windows Workflow Foundation is required for the Policy Engine, which can also run on a standalone server, if needed for large processing cycles. eSENSE Bridge Agents require .NET 2.0 and SharePoint (WSS/SPS 2003 or WSS/MOSS 2007).
Pricing: $5,990 per SharePoint farm.
This was first published in January 2008