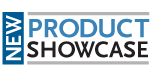 MAPILab Reports 2008 documents the state of enterprise IT infrastructure security audits, inventory of hardware and software, and migration and upgrade readiness.
MAPILab Ltd.'s
MAPILab Reports 2008
from MAPILab Ltd. produces historical and statistical reports that present and evaluate infrastructure changes so administrators can diagnose problems and create development plans.
MAPILab Reports' Active Directory (AD) reporting, Report Pack for Network Infrastructure, collects data on domain controllers, AD forest, organizational units, users and user groups as well as local computer and network resources. The Exchange Server reporting tool -- Report Pack for Microsoft Exchange Server -- gathers data on servers and their traffic, including configurations, connectors, delivery times, internal/external traffic, inter-server traffic and connector traffic. The tool also collects messaging data, including storage sizes and growth tendencies, the number and volume of boxes and folders and message flow rates. Mailbox, public folder and OWA use data is also compiled.
MAPILab Reports 2008 features include the following:
Remote data collection
Automatic data collection and report creation
Interactive reports with filters and sorting modes
Customizable report designs
System requirements: Windows XP SP2 or higher, Windows Server 2003 SP1 or higher or Windows Vista; SQL Server 2005, SQL Server Express Edition; .NET Framework 2.0; Microsoft Management Console 3.0.
Pricing: Report Pack for Exchange Server and Exchange Server license is $499; Report Pack for Network Infrastructure is $10 per workplace. Ask for volume discounts.
This was first published in February 2009