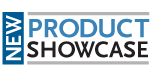 LiveOffice Mail Continuity is a cloud-based email continuity solution for sending and receiving messages via Microsoft Outlook
.
LiveOffice Mail Continuity gives users a "standby" Exchange server mailbox, allowing them to send and receive company email through Microsoft Outlook as if the server were online. LiveOffice captures users' incoming, outgoing and interoffice messages, with attachments, before and during an outage.
An add-on Mail Archive Software-as-a-Service (SaaS) solution offers managed, Web-based email archiving in a Microsoft Outlook-like user interface (UI). Targeting organizations of all sizes, Mail Archive searches and retrieves email messages for e-discovery and mailbox management.
Additional Mail Continuity features include the following:
LiveOffice Mail Archive SaaS email archiving system stores and indexes email messages.
Users can view archives via a Web browser.
Administrators can deploy personal desktop access to users via a Web-based Microsoft Outlook folder.
Users are able to view the last seven days of email.
Users can create, reply to and forward messages.
They can quickly search for specific email messages and attachments.
System requirements: There are no hardware or software requirements on the client side.
Pricing: Mail Continuity is a free service; Mail Archive is available on a per-mailbox, per-month fee.
This was first published in January 2009