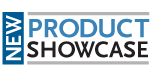 LiveOffice Mail Archive is a cloud-based archiving service that requires no hardware, software or maintenance on the client side.
LiveOffice Mail Archive
is a Software-as-a-Service (SaaS) email archiving solution that frees users from managing .PST files, mailbox quotas and mail server limits.
While most on-premise archiving solutions require new storage, servers and additional staff training, Mail Archive requires no hardware, software or maintenance on the client side. All users may access their archive via an Outlook folder without having to install or manage any plug-ins. Administrator and end-user ease-of-use enhances Mail Archive manageability.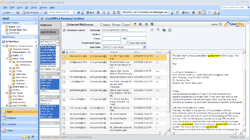 Figure 1: A screenshot of Mail Archive's Personal Archive Access running within Microsoft Outlook. (Click on image for enlarged view.)
Other Mail Archive features include the following:
Mail continuity: The fully integrated cloud-based email continuity service leverages the cloud-computing infrastructure to provide email continuity for clients operating Microsoft Exchange Server in-house. Once activated, Mail Archive acts as the primary email client, and end users are then able to send and receive messages for the duration of the outage -- whether planned or unplanned.
Personal Archive Access: This feature tightens Mail Archive's integration with Microsoft Outlook. It gives end users direct access to messages from a Web-based Outlook folder, allowing them to quickly and easily search, view and restore historical email messages from their personal archive.
CloudLink console: Designed for administrators, this feature allows for centralized Outlook Web folder deployment. A pure SaaS, LiveOffice LLC took a non-stubbing approach for full Microsoft Outlook integration that leaves no footprint on client-side machines.
System requirements: Microsoft Exchange 2000 (or higher); Internet Explorer 6.0 (or higher) or Firefox 2.0 (or higher).
Pricing: $8 per mailbox per month.
This was first published in January 2009