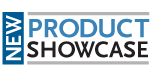 Quest Software's InTrust Plug-in for Exchange tracks all user activity and non-owner access, such as non-owner mailbox activities, and audits changes to configurations and permissions on Exchange mailboxes and servers.

Quest Software's InTrust Plug-in for Exchange offers real-time tracking of user activity and non-owner access. The tool also audits configuration and permission changes made to Exchange mailboxes and servers in real time.
The Plug-in for Exchange efficiently collects and stores audit data and enables organizations to react to and prevent email policy violations. The tool operates within the InTrust framework and collects information related to major changes, including who made a change, where the change occurred and before-and-after values.
Additional features:
It allows organizations to trace changes to Exchange server security and policy settings to locate compliance breaches.
Administrators are notified via email immediately when possible violations have occurred or changes have been made within an Exchange Server organization.
Detailed configuration changes appear in the Microsoft Operations Manager (MOM) Operator Console.
System requirements: Prior to deployment, Exchange Server configurations must meet these minimum hardware and software requirements: Intel x86 32-bit platform, 512 MB memory; 512 MB hard disk space, 5 GB recommended; Windows 2000 Server SP4, 32-bit version of Windows Server 2003 SP1, Windows 2003 SP2.
Pricing: $8 per mailbox/enabled user account.
This was first published in January 2008