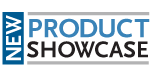 IMI Attendees Print is a utility that lets Microsoft Outlook users print the names and response status of Outlook meeting invitees.
IMI Attendees Print
allows you to print the name and response status -- Accepted, Declined, Tentative or None -- of an Outlook meeting invitee.
The latest version of IMI Attendees Print includes the following features:
Users can obtain information for meeting items from any Appointment folder in Microsoft Exchange Server version.
Users can acquire Meeting Request items from any Outlook Appointment folder.
Print the names of Outlook meeting invitees.
Save and export a report as an RTF, PDF or HTML file.
System requirements: Microsoft Office Outlook 2000 or later, Microsoft Windows XP/Windows 2000 or later.
Pricing: $19.95 per user for one to 49 users; $18.95 per user for 50 to 99 users; $17.95 per user for 100 to 199 users; $15.95 per user for 200 to 499 users; $12.95 per user for 500 users or more.

This was first published in February 2009