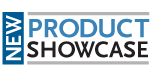 Enterprise Email Archive 5.6 addresses email management issues including regulatory compliance for Sarbanes-Oxley (SOX), NASD 3010, SEC 17a-4, HIPAA and other regulations, as well as storage and litigation support.
MessageSolution Inc.'s Enterprise Email Archive 5.6
features strict access controls, secured and tamper-proof storage, audit logs and message analysis to meet requirements for Sarbanes-Oxley (SOX), NASD 3010, SEC 17a-4, HIPAA and other regulations.
It can also reduce the load on email servers while reducing long-term storage growth rates using stubbing, data de-duplication, high compression rates and hierarchical storage management. Its indexing and searching mechanism produces e-discovery results quickly and provides tools to cull evidence and manage case-related data.
Enterprise Email Archive 5.6 features enhanced audit and litigation support. Support for Novell GroupWise Server was added to give GroupWise organizations support before and after planned migrations to Exchange Server.
Additional Enterprise Email Archive 5.6 features include the following:
Ability to add annotations: Since documents can be viewed several times by several groups, adding notes informs others of findings during the e-discovery process.
Mailbox visibility and control: Users organize their inboxes by classifying email in different folders and subfolders. For litigation support, this enables classification of groups of email or even individual messages for review/analysis.
Message tagging: This gives a visible reminder that the end user can set to specify what needs to be done with a particular email message and allows messages to be grouped together and marked according to importance.
Reports: Content of reports reflect the current state of the archiving application and system status. This information can assist in an inquiry or investigation. Reports offer user, actions, IP addresses, subject, sender and inquiries of some of the information.
System requirements: Minimum of Pentium IV 2.0 GHz, processor equivalent to your email server recommended, 2 GB to 4 GB RAM, 40 GB hard disk, Internet Explorer 6 or Firefox 1.x, one network interface card (NIC), access to DNS, Linux 2.6, Windows 2000 or 2003 and Solaris.
Pricing: Tiered pricing is based on the number of active email user licenses.
This was first published in January 2009