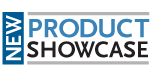 ColumbiaSoft Email Archive uses Document Locator enterprise document management system to automate the capture, storage and retrieval of company-wide email records, including attachments, for e-discovery, compliance and continuity planning.
Email Archive
is a suite of tools aimed at accelerating the email research and retrieval time for email discovery and compliance.
Email Archive uses Document Locator as its enterprise document management system to capture, store and retrieve email records within the enterprise. This can help reduce litigation risk and improve compliance with government and industry regulations such as Sarbanes-Oxley and the FDA, IRS and SEC; improve profiling, searching and retrieval of email messages and attachments; and include the entire company in business continuity plans. It is compatible with all versions of Microsoft Exchange, including Exchange Server 2007's enveloping message format.
Email Archive lets enterprises incorporate copies of email communications within the same system used to manage all other types of unstructured business information. By using records-keeping practices that incorporate email and easily index and retrieve messages, Email Archive can help reduce potential liability as well as regulatory events and audits. Its automatic de-duplication feature sorts through existing stored email to prevent multiple copies from being archived; the email threading feature captures and updates threads of related email conversations in an easy-to-read format.
Additional Email Archive features include the following:
Automated rules -- Administrators can define rules to automatically route email messages and attachments.
Automated workflow -- Email events can trigger enterprise-designed workflows for business processing of email and attachments. This feature requires an optional module.
Document approval -- Request approval for email messages, attachments and faxes as they're imported.
Document profiles -- Create special profiles specific to your organization.
Email rules -- Users can set up email rules to manage personal email records in Document Locator. This requires an optional module.
Microsoft integration -- Users work in a familiar environment.
Records management -- Create record policies to apply to email that qualifies as business records.
Searching -- Create saved searches that let you instantly locate email and other documents.
Security and auditing -- Restrict access to sensitive content.
Version control -- Track different versions of form email.
System requirements: Dedicated Microsoft SQL Server 2000 SP4 or a dedicated 32-bit Microsoft SQL Server 2005; 32-bit Microsoft SQL Server; 32-bit SQL running in a 64-bit Windows Server OS is supported and may be advised for large installations. Dedicated Windows 2000 Server SP4; or dedicated Windows 2003 Server required (64-bit Windows OS is supported). Multi-core CPU required; multiple processor and multiple-core CPU hardware server recommended for larger installations. 4 GB or greater RAM dedicated to SQL Server recommended; Windows 2003 Enterprise Edition Server is recommended for very large repositories. Recommended network speed: Gigabit or 1000 base-T; Super VGA monitor with resolution of at least 800 x 600.
Pricing: Enterprise pricing is available. For more information, visit https://www.documentlocator.com/requestinfo/requestinfo-pricing/.
This was first published in January 2009