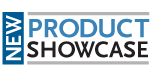 Azaleos OneServer Virtual Edition uses the VMware virtualization infrastructure to deploy Exchange Server 2007 on two physical servers and one physical storage device.
Azaleos OneServer Virtual Edition
uses the VMware virtualization infrastructure to reduce the server and storage hardware costs of Microsoft Exchange Server 2007.
With OneServer Virtual Edition, Azaleos network operations center technicians can monitor the host hardware server and all guest virtual machines, including key performance indicators such as CPU and memory usage, total memory, memory overhead and total IOPS in real time. This enables IT to deploy the correct amount of virtual machines per hardware server and to track and optimize performance per server.
Not limited to Exchange Server, OneServer Virtual Edition also allows companies to optionally monitor other parts of their host and guest infrastructure that are running VMware ESX.
Additional OneServer Virtual Edition features include the following:
Clustered, high availability Exchange 2007 Server mailbox, client access and hub transport roles available for deployment on two physical servers, supporting virtual VMware or Hyper-V environments on IBM, HP or Dell server hardware.
OneStop Managed Services for secure remote management and monitoring.
Notification and updates of issues as well as actions to be taken to tune system health within negotiated maintenance windows.
Automatic, centralized delivery of tested software patches and firmware updates to ensure system health and performance.
Seamless integration with Active Directory and availability and reliability monitoring of the domain controller on which Exchange Server depends.
System requirements: Microsoft OS, Windows Server 2003 R2 (64-bit), VMware ESX Server Mail Platform virtual infrastructure, Microsoft Exchange Server 2007 and any 64-bit Intel Xeon system that supports VMware ESX.
Pricing: OneServer Virtual Edition is $4,995 for the high-availability version for up to 400 users; the high-availability version for over 400 users is $9,995.
This was first published in February 2009