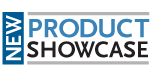 Acronis Recovery for Microsoft Exchange is backup and recovery software that allows administrators to back up the mail database at the brick or database level, assuring that users have access to email with virtually no loss of productivity.
Acronis Recovery for Microsoft Exchange
performs full database backup and restore with a single click while further extending Acronis Inc.'s backup and disaster recovery protection to Microsoft Exchange servers running on the enterprise-class operating system.
The software offers one-step automated backup, 24/7 guaranteed email protection and remote management of agent installation, data recovery and database server backup options.
Acronis Recovery also allows users to access your mailbox during a database restore, and it has an incremental backup option that saves disk space and user time.
Acronis Recovery for Microsoft Exchange's features include the following:
The near continuous data protection of logs, which insures the automatic backup of Exchange transaction logs as they become available.
The ability to granularly restore a mail server, mailbox or single email quickly from a database backup.
A range of recovery options that include recovering from the last known archive, a particular point-in-time or the Exchange server's point of failure.
System requirements: Windows XP or higher; Windows Server 2000 or higher; Microsoft Exchange Server 2000 or higher, with a minimum of 1,024 MB of RAM.
Pricing: $999 per license.
This was first published in January 2009