Download this free guide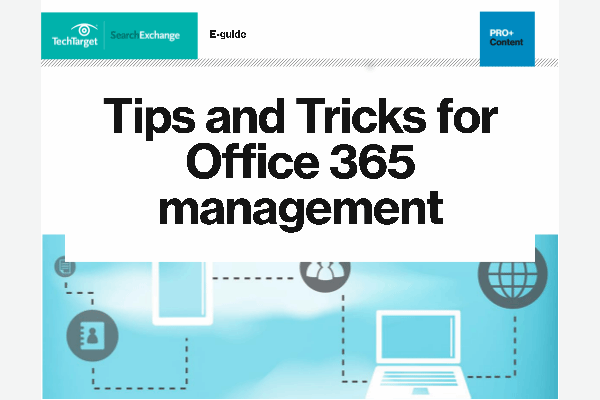 Download: Tips and Tricks for Office 365 management
Download this expert guide for all of our best tips and tricks for managing Office 365 for admins. Learn how to use the Active Directory, manage user accounts, build a preservation policy, and more. Also, find information on how you can ease any concerns you may have over external guests using your platform.
By submitting your personal information, you agree that TechTarget and its partners may contact you regarding relevant content, products and special offers.
You also agree that your personal information may be transferred and processed in the United States, and that you have read and agree to the Terms of Use and the Privacy Policy.

A teergrube (German for tar pit) is a computer server set up to be intentionally slow, as a trap for spammers using address harvesting programs. The owner of the teergrube sets out fake e-mail addresses in places where harvesting programs search, along with a human-readable warning not to send messages to those addresses. The address harvester, unable to read the warning, collects the addresses and the spammer duly sends spam. The spammer's messages are accepted by the teergrube, albeit very, very slowly, thus tying up resources. A teergrube is configured to maintain a Simple Mail Transfer Protocol ( SMTP) session for exceptionally long periods -- sometimes more than 24 hours -- so that the session is not timed-out. The extended time period that a spammer is stuck in a teergrube may also afford more opportunity to detect the source of messages.
Dig Deeper on Microsoft Exchange Server Administration Tools
PRO+
Content
Find more PRO+ content and other member only offers, here.