Tarpitting is the practice of slowing the transmission of e-mail messages sent in bulk as a means of thwarting spammers. The intent is to maintain a high quality of service for legitimate users while making the sending process impractical for spammers, who -- because of low response rates -- must be able to send vast volumes of messages quickly and inexpensively. The delay is insignificant for typical recipient lists, and administrators can grant exemptions to people with valid reasons to send messages to a large number of recipients.

Download this free guide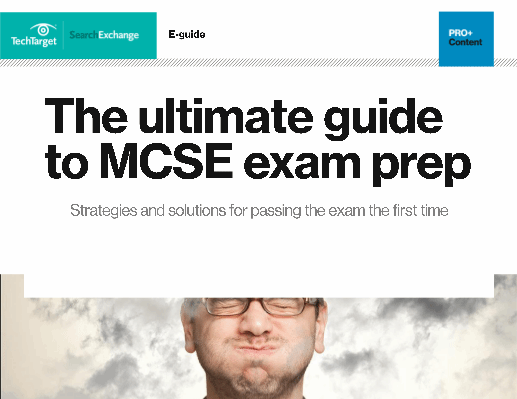 Download: The ultimate guide to MCSE exam prep
This complimentary guide offers you the most effective, yet vital study materials f, expert insight for choosing the right testing routes, and other critical test-taking strategies you need to know in order to pass your MCSE the first time.
By submitting your email address, you agree to receive emails regarding relevant topic offers from TechTarget and its partners. You can withdraw your consent at any time. Contact TechTarget at 275 Grove Street, Newton, MA.
You also agree that your personal information may be transferred and processed in the United States, and that you have read and agree to the Terms of Use and the Privacy Policy.

There are a number of approaches to tarpitting. One method is to insert small delays (sometimes called sleeps) after a certain number of recipients in a Simple Mail Transfer Protocol (SMTP) session. For example, the first 20 messages in a session might be sent without delay and then a few seconds' delay added for each recipient in the list beyond that number. If a spam mailing list contains 10,000 recipients and a delay of even two seconds is applied for each recipient after the twentieth, the total delay incurred is over five and a half hours.
Tarpitting is closely related to the concept of the teergrube (German for tar pit), a server that is intentionally configured to be slow, generally as a means of trapping address harvester programs.
Dig Deeper on Spam and virus protection
PRO+
Content
Find more PRO+ content and other member only offers, here.