Definition
greylist (or graylist)
A graylist (also spelled greylist) is a list of e-mail addresses or domain names a spam filter can use to identify suspected spam. If a message arrives from an address or domain on the list, it will be quarantined and then delivered to the subscriber only if the sender attempts to send the message again within a certain period of time. Once a sender has been recognized as legitimate, its address is removed from the list and future messages from that address can pass through the filter unhindered.

Download this free guide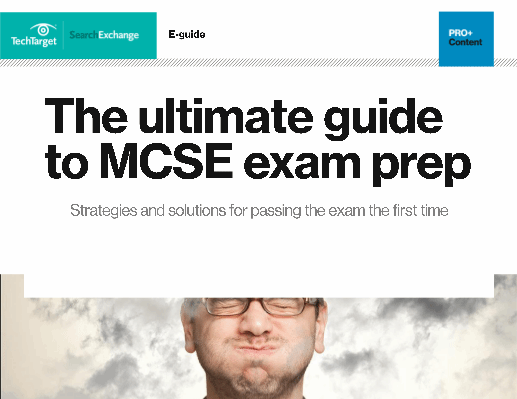 Download: The ultimate guide to MCSE exam prep
This complimentary guide offers you the most effective, yet vital study materials f, expert insight for choosing the right testing routes, and other critical test-taking strategies you need to know in order to pass your MCSE the first time.
By submitting your email address, you agree to receive emails regarding relevant topic offers from TechTarget and its partners. You can withdraw your consent at any time. Contact TechTarget at 275 Grove Street, Newton, MA.
You also agree that your personal information may be transferred and processed in the United States, and that you have read and agree to the Terms of Use and the Privacy Policy.

The chief advantage of graylisting is the fact that it eliminates most spam while giving desired e-mail traffic a chance to get through. It requires no special configuration efforts on the part of the end user and places no additional burden on the resources of the end user's computer. However, unless a sender transmits its first message to a graylist user twice from the same e-mail address within the prescribed time, the filter will reject the message. Graylisting can also cause annoying delays in the receipt of initial messages.
The term graylist arises from the fact that its mode of operation is between that of a blacklist and a whitelist. A blacklist is a list of e-mail addresses or domain names known to be sources of spam. After filtering, traffic from an address or domain on the list disappears forever. A whitelist works in the opposite way; it is a list of e-mail addresses or domain names from which an e-mail filter allows messages to be received.
Continue Reading About greylist (or graylist)
Dig Deeper on Mobile Devices
PRO+
Content
Find more PRO+ content and other member only offers, here.