Definition
bounce email (bounce mail)
Bounce e-mail (sometimes referred to as bounce mail) is electronic mail that is returned to the sender because it cannot be delivered for some reason. Unless otherwise arranged, bounce e-mail usually appears as a new note in your inbox. There are two kinds of bounce e-mail: hard bounce and soft bounce. Hard bounce e-mail is permanently bounced back to the sender because the address is invalid. Soft bounce e-mail is recognized by the recipient's mail server but is returned to the sender because the recipient's mailbox is full, the mail server is temporarily unavailable, or the recipient no longer has an e-mail account at that address.

Download this free guide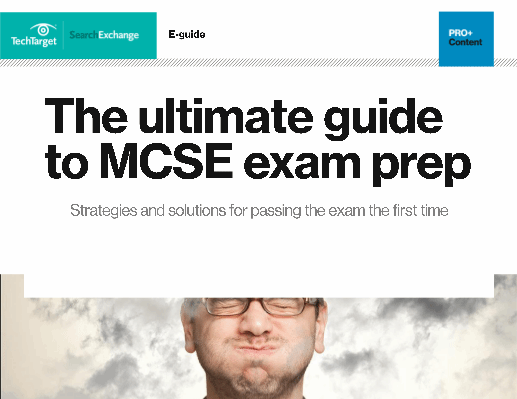 Download: The ultimate guide to MCSE exam prep
This complimentary guide offers you the most effective, yet vital study materials f, expert insight for choosing the right testing routes, and other critical test-taking strategies you need to know in order to pass your MCSE the first time.
By submitting your email address, you agree to receive emails regarding relevant topic offers from TechTarget and its partners. You can withdraw your consent at any time. Contact TechTarget at 275 Grove Street, Newton, MA.
You also agree that your personal information may be transferred and processed in the United States, and that you have read and agree to the Terms of Use and the Privacy Policy.

Bounce e-mail can be handled by a program when sending e-mail to a distribution list and most e-mail distribution list vendors include this capability. Such a bounce handler can retry later, unsubscribe the addressee from the list, or take some other action.
Some products and individuals have developed bounce e-mail handlers that recognize spam messages and return a bounce message so that the recipient will be taken off the list.
Some products and users use the term bounce to mean "forward a received note to someone else."
Dig Deeper on Microsoft Outlook
PRO+
Content
Find more PRO+ content and other member only offers, here.