Definition
backscatter spam
Backscatter spam, also called misdirected bounce spam or NDR spam, is a strategy for sending unsolicited email messages that takes advantage of the fact that certain types of mail transfer agent (MTA) programs return the entire message to the sender if the recipient's email address is invalid.

Download this free guide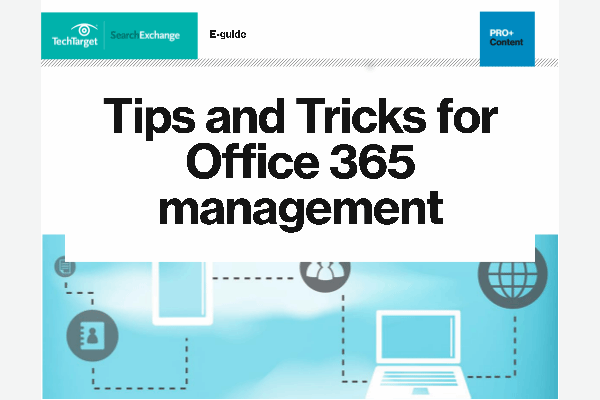 Download: How to manage Office 365 more effectively
Get all of our best Office 365 management tips including using the Active Directory, building a preservation policy, using key retention tools, and more.
By submitting your personal information, you agree that TechTarget and its partners may contact you regarding relevant content, products and special offers.
You also agree that your personal information may be transferred and processed in the United States, and that you have read and agree to the Terms of Use and the Privacy Policy.
For the strategy to be effective, the spammer must first collect or purchase valid e-mail addresses for real people. The spammer uses these addresses to forge the "from" parts of their spam emails.
Once the spam emails have been assembled, they are sent to imaginary people at real domains. When the domain's web server bounces the emails back to the sender because the recipients don't exist, the spammer succeeds in getting their email delivered to the real person whose address was forged in the "from" part of the email's address.
The goal of a backscatter spam strategy is to circumvent anti-spam filters. Backscatter spam can also be used in a denial of service (DoS) attack to tie up a server's resources by flooding it with non-delivery report (NDR) messages.
See also: bounce email
Dig Deeper on Spam and virus protection
PRO+
Content
Find more PRO+ content and other member only offers, here.