X.400 is the messaging (notably e-mail) standard specified by the ITU-TS (International Telecommunications Union - Telecommunication Standard Sector). It's an alternative to the more prevalent e-mail protocol, Simple Mail Transfer Protocol (SMTP). X.400 is common in Europe and Canada. It's actually a set of standards, each in the 400-number range.

Download this free guide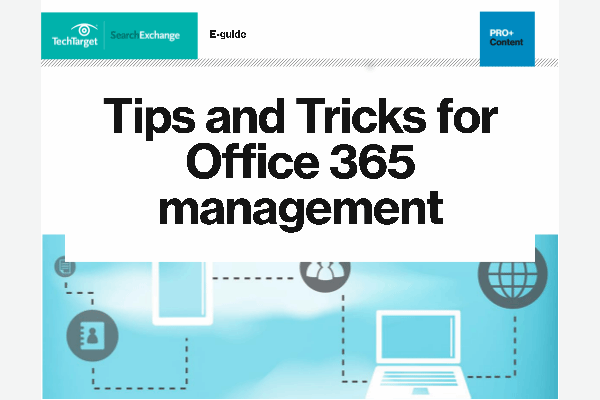 Download: How to manage Office 365 more effectively
Get all of our best Office 365 management tips including using the Active Directory, building a preservation policy, using key retention tools, and more.
By submitting your personal information, you agree that TechTarget and its partners may contact you regarding relevant content, products and special offers.
You also agree that your personal information may be transferred and processed in the United States, and that you have read and agree to the Terms of Use and the Privacy Policy.
Because X.400 stipulates a number of possible address characteristics that SMTP does not, an X.400 address can be long and cumbersome. On the other hand, X.400 adherents note that it is an official standard whereas SMTP is a "de facto" standard. Thus, products with X.400 implementations can be tested more rigorously than products with SMTP implementations can. X.400 offers more capabilities than SMTP does. However, many of these capabilities are seldom used.
An SMTP e-mail address that looks like this hypothetical address:

          georg.hansen@delab.sintef.no

might look like this in an X.400 e-mail message:

         G=Georg; S=Hansen; O=sintef; OU=delab; PRMD=uninett; ADMD=uninett; C=no

X.400 is a complex standard that is difficult to summarize here. The arguments in favor of and against each of the opposing e-mail standards are also complicated.
Continue Reading About X.400
Dig Deeper on Instant Messaging and Unified Messaging
PRO+
Content
Find more PRO+ content and other member only offers, here.